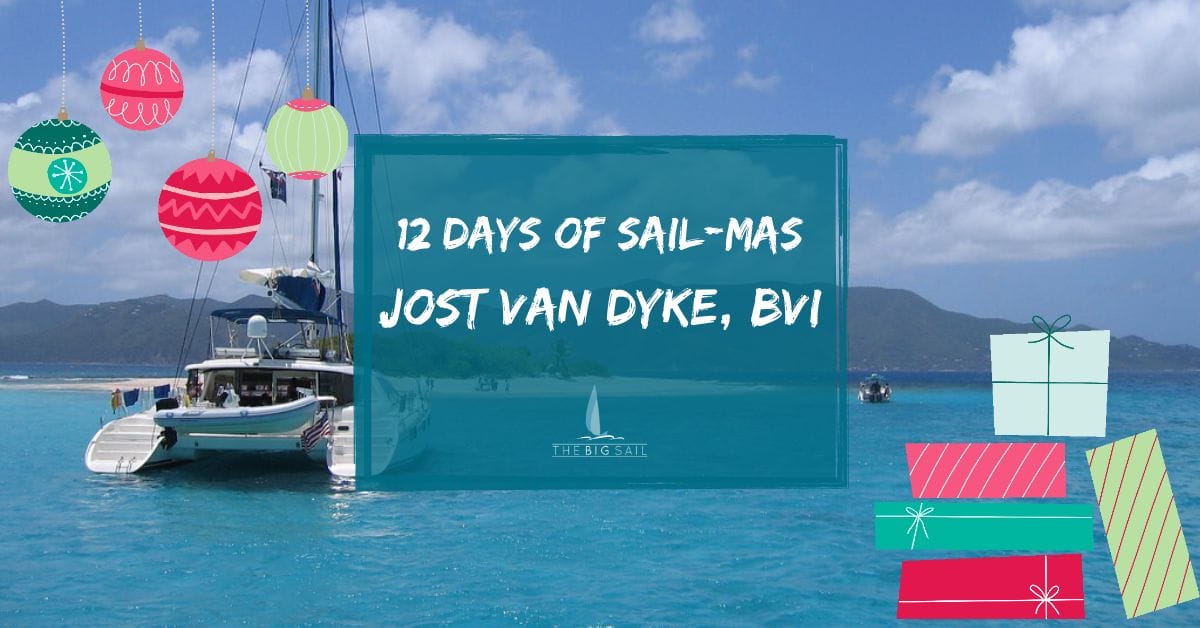 Jost Van Dyke is the smallest of the four main islands that make up the archipelago of the British Virgin Islands but what this volcanic isle lacks in mass it makes up for in its breathtaking scenery and fun-loving Caribbean way of life. The waves of the crystal clear Caribbean waters are the heartbeat of Jost Van Dyke meaning that swimming, snorkelling, beach bars are king of this island!
As soon as you arrive in Jost Van Dyke you'll immediately be at the mercy of the call of the stunning blue ocean waters. Head towards the north east of the island to relax in the magical Bubbly Pool. Described as "nature's jacuzzi", this natural volcanic rock pool has been carved out by the waves to create a relaxing spot that is safely protected from ocean with only gentle waves making their way to you. If you're after more of a luxury, resort-like experience then White Bay is the place for you! You can recline in a sunbathing chair with a cocktail from the beach bar and watch the wave come crashing in on the white sands that this spot gets its name for. If you want to explore off of the mainland, Diamond Cay is a gorgeous islet just off of the east coast of Jost Van Dyke. This wildlife-filled spot is accessible by short boat trip at high tide or by walking across the white sandbar that becomes visible at low tide. Once you arrive you'll find 1.25 acres of stunning national park filled with beautiful nature and exotic birds. Make sure to bring your snorkelling gear because the water surrounding Diamond Cay is filled with incredible underwater coral landscapes to explore. If exploring underwater is your idea of a great day then Sandy Spit is definitely worth a visit!  Here you'll find the famous diving spot named "The Playground" due to the huge population of tropical fish that enjoy swimming around the maze like series of pinnacles that are covered in brightly coloured corals.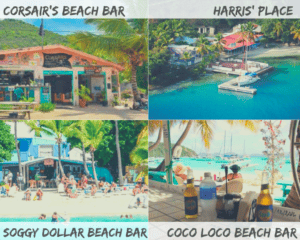 The natural beauty you'll find on Jost Van Dyke is reflected in the colourful cuisine of the island that centres around fresh fruit, fresh seafood, and freshly made cocktails! If you arrive in Jost Van Dyke by sailing into Great Harbour, you won't be far from Corsair's Beach Bar and Restaurant. Famous for serving delicious Caribbean fusion from breakfast into the late evening you'll easily find something that suits everyone in your group. The more secluded Little Harbour is home to Harris' Place, offering great waterfront views and excellent locally caught seafood. The friendly family staff encourage you to get involved in selecting your own live lobster for your meal and do an excellent job of ensuring every customer has a fun dining experience. If you can't seem to pull yourself away from the stunning ocean's edge long enough to have a restaurant meal, then White Bay has got you sorted! This stunning beach is home to Coco Loco and Soggy Dollar – two of the island's best beach bars. They both offer beer, wine, and cocktails to enjoy alongside delicious small plates of light Caribbean meals that you can enjoy on the beach.
Jost Van Dyke is filled with hidden gems just waiting to be explored in the summer of 2020! Start planning your trip HERE and make sure you don't miss out on a chance to make your Caribbean island hopping dream a reality!