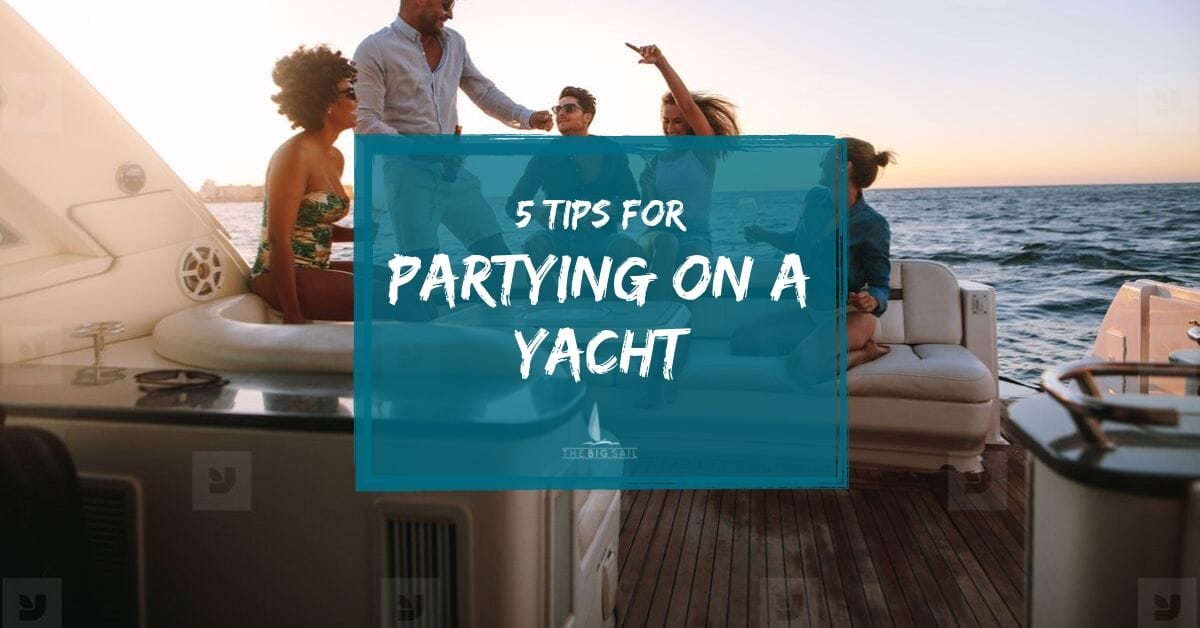 If you're looking for a party like no other, then consider a yacht holiday. Not only can you soak up the sun and spend time with your friends, but you'll be partying in the great outdoors and have a chance to explore some of the world's most beautiful destinations.
Get the right yacht
It sounds obvious, but make sure that you start your journey with the right yacht. You'll want to find a comfortable yacht that has plenty of room for your friends and adequate space for storing drinks and snacks before you set off on your voyage. You should also consider upgrading to a bigger yacht like a catamaran that has additional bedrooms and bathrooms so that all of your guests can stay the night. Here at The Big Sail, we offer a range of yachts for parties – just get in touch if you'd like to find out more about how we can make your party rock.
Hire a skipper
The last thing that you want to do when you're hosting a yacht party is navigating the seas – so hire a skipper who'll do all of the hard work while you sit back and relax. The right skipper will know everything there is to know about your destination – from recommending the best bars and restaurants to teaching your guests the basics of sailing. What's more, some skippers are also qualified in photography or events organising, so you may be able to find one who can add some sparkle to your celebrations.
Find the right destination
A party on a yacht is going to be great wherever you go, but make sure you've planned a clear itinerary and select a destination where the seas are calm, and the sun is bright. Some of the most common destinations here at The Big Sail include Greece, Croatia, Italy and the British Virgin Islands – all of which come with a tried-and-tested itinerary that takes you to some of their most popular attractions as well as stunning private beaches and islands. A visit to Carpe Diem Beach Club in Croatia or Foxys Bar in the BVIs will help you take the party vibes to the next level!
Pack the right clothes
Any good party has a dress code, so make sure that all of your guests come prepared. As the sea can be an unpredictable party venue, be sure to pack something that can protect you from the sun, something to wrap up in if it gets cold, and, of course, some swimming clothes if you want to take a dip before the party gets started. However – remember that space on yachts can be limited, so only take what you think you're going to need.
Be sensible
A party on a yacht can be great fun – especially if it's something you haven't done before – but you should be sure to be sensible. That means limiting the amount of alcohol you consume, designating a driver who can oversee the party and prevent any accidents, and topping up with sun cream and water to stay protected and hydrated throughout the trip.
There you have it – five great tips for partying on a yacht this year. Whether you're new to yachting holidays or you're looking to take your holiday to the next level, get in touch with The Big Sail today to find out more about our unbeatable yachting holiday offers.