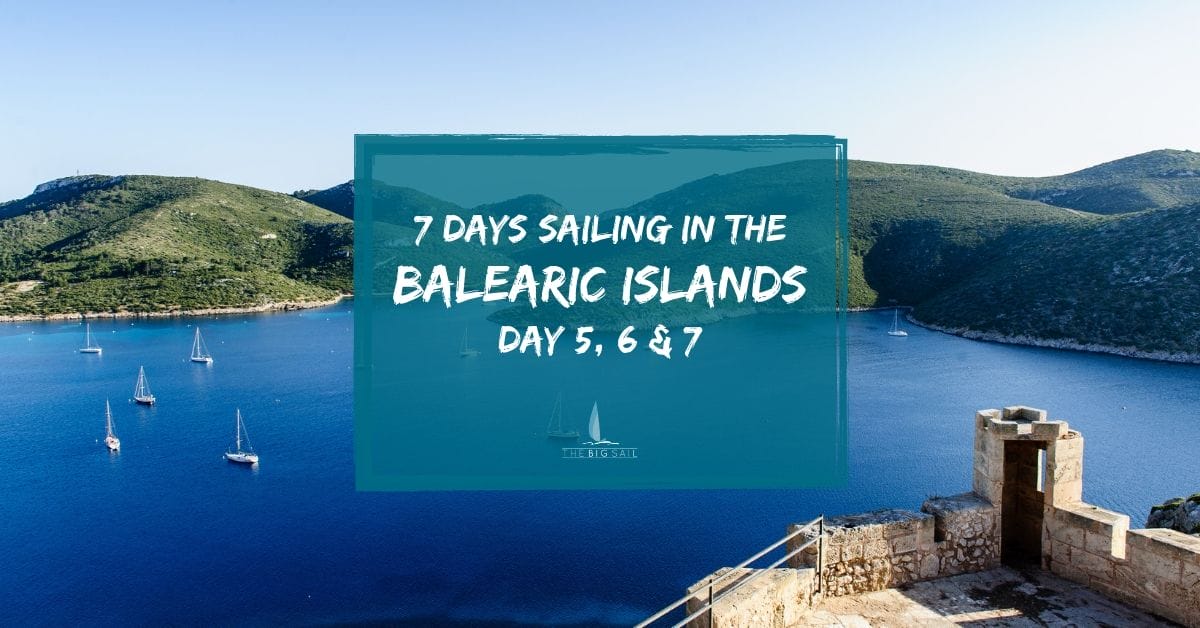 As you begin to wind up your 7 day sailing charter in the Balearic Islands it's time to savour every aspect of this incredible part of the world. Your last few stops will really immerse you in the coastal beauty, unique culture, and delicious cuisine that this archipelago is known for. If you haven't already, check out our guide to days 1 & 2 and 3 & 4.
Day 5: Porto Colom
This stop will be a definite highlight of the trip for food and wine lovers! Porto Colom, named after rumoured one time local Christopher Columbus, is overflowing with incredible locally caught seafood. You won't need to look far for a perfect wine pairing, the famous local Plá I Levant wines date back to the Roman Empire and their delicious flavours have stood the test of time. It's not all food and drink in Porto Colom, the wide natural harbour offers excellent swimming, hiking, and sunbathing.
Day 6: Cabrera National Park
The last stop before your return to Palma de Mallorca will be the naturally beautiful Cabrera National Park. Possibly the best preserved marine area on any of the Spanish coastlines, Cabrera feels like your own private oasis and is the perfect escape from the hustle and bustle of the nearby ports and fishing villages. Go hiking up to the lighthouse for some stunning views of the park, explore the historic Castillo de Cabrera or simply take this last opportunity to relax in the calm Spanish waters.
Day 7: Return to Port de Mallorca
Finally it's time to sail back to the stunning Port de Mallorca for your last evening in the Mediterranean! Take this chance to explore more of what you have loved most about your charter. Whether it's discovering more about historical sites, delicious cuisine, or taking in the sea air on the marina – Port de Mallorca has it all!
If a Spanish sailing getaway is your idea of paradise, head to our blog to read all about the rest of our 7 day Balearic Islands itinerary! Whether you're a seasoned sailor or someone who needs some guidance on how to plan your first sailing trip, the team at The Big Sail are dedicated to creating a sailing experience tailored perfectly for your summer!