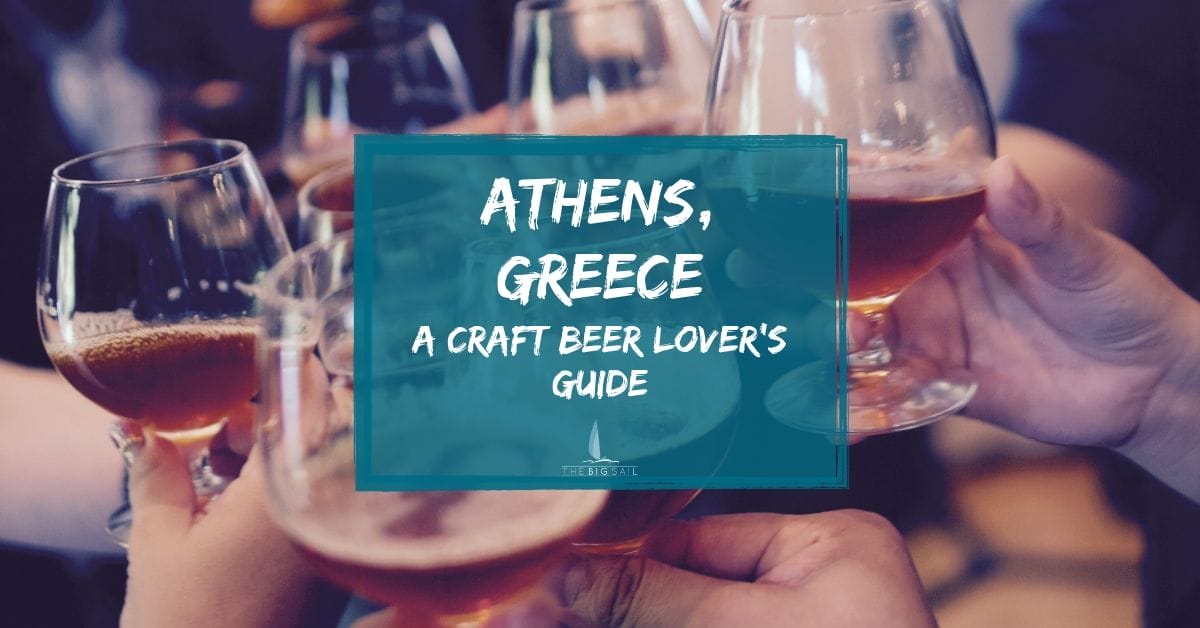 Whilst the Greeks may have had a God dedicated to wine, it certainly isn't the only drink they enjoy! The craft beer scene has become increasingly popular in Athens as locals and holidaymakers flock to the best spots to indulge in some craft brews with a Mediterranean twist. We've saved you the hassle of searching out the best drinking holes and compiled our list of 5 amazing craft beer hot spots for you to enjoy…
Brewklyn
Hip hangout spot in the southern part of Athens, Brewklyn, is the ideal spot if you want to waste an evening sampling an extensive variety of craft beers. The friendly staff at Brewklyn make you feel incredibly welcomed as they help you navigate through their menu that boasts over 80 bottles organised into type and country of origin – an organised beer lover's dream! Don't fear when the hunger starts kicking in after a sampling session, you won't be left scouring the streets for Greek street food on your way home as Brewklyn has a kitchen offering amazing hearty pizzas.
Barley Cargo
This thriving spot on the main bar strip of Kolokotroni St offers a unique beer tasting experience with all the frills! At Barley Cargo you will find 230 international beers alongside 70 Greek brews that fill the open crates lining the walls. This fun interior design quirk makes up the background for live music and "expbeeriences" where craft beer experts can take you and your travel buddies through a professional beer tasting. You will definitely be sad to leave Barley Cargo at the end of the night, but at least you can take a few bottles with you from their attached bottle shop!
Brew Str.
A fairly recent establishment, Brew Str. has burst onto the scene as a fun new spot to enjoy all things beer related. Whilst proudly offering a selection of Greek craft beers, Brew Str. also distributes a range of brews from abroad, all of which can be sampled by beer lovers at their tasting sessions. Walking distance from Athens University History Museum, Brew Str. is the perfect spot to enjoy a craft beer after a day of cultural exploring.
Hops Beers N Burgers
As the name suggests, Hops Beers n Burgers is an excellent authority when it comes to beers and burgers!  As a smaller boutique venue, Hops Beers N Burgers offers around 40 local and international labels alongside some beer-based cocktail recipes for if you're feeling brave! The burger situation has something for everyone with a variety of delicious options, including the vegetarian portobello mushroom burger or the hearty buffalo cheeseburger.
Terrapin Beer Company
This company gained fame in 2002 following their Rye Pale Ale winning a Gold Medal at the American Beer Festival! The two friends behind the magic, Brian and John's, vision to open their own brewery came true in 2008, introducing Athens to a whole new way to enjoy a beer. You can spend an evening with the Terrapin Beer Company taking a tour, tasting some beer (including the famous gold medal Pale Ale), and experiencing some live music. The brewery has recently gained attention for their wacky seasonal brews including the Halloween Pumpkinfest and Moo Hoo Chocolate Stout if you're brave enough to take a sip!