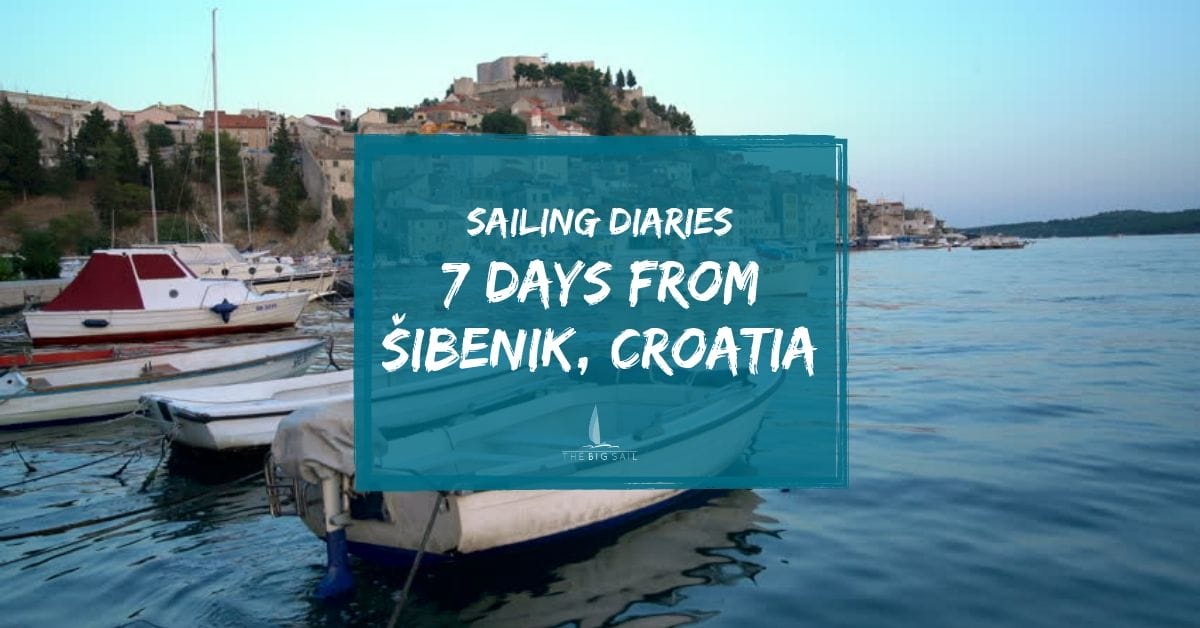 Experience all of the beauty that Croatia has to offer from Šibenik this summer! As a slightly more alternative starting point, you will be able to dodge the crowds flocking to Split and Dubrovnik and take in this stunning part of the world just how it was meant to be – relaxed!
Day One: Šibenik and Zlarin
Get ready to embark on your Adriatic journey from the historic city of Šibenik! Take time to explore the unique cobbled streets that zigzag towards the Fortress of St. Michael and carve their way through the incredibly green coastline. Enjoy a short trip down St Anthony's canal before emerging at the stunning Bay of Šibenik that offers breathtaking views of the Šibenik archipelago and an opportunity to see the 16th century Fortress of St. Nicholas. Float towards the small island of Zlarin where you can spend your afternoon relaxing in the complete peace of this untouched oasis.
Day Two: Kaprije
Continue your tour of the unspoilt Šibenik archipelago with the beautiful island of Kaprije. Just like Zlarin, Kaprije is a car free zone meaning you will be able to explore the naturally flourishing island completely by foot. Despite being home to only around 100 inhabitants, Kaprije has a main village which boasts several restaurants that serve exquisite local cuisine. Enjoy this taste of traditional Croatian village life!
Day Three: Kornati Islands National Park
Croatia is home to eight stunning national parks. On day three of your trip you'll encounter one of these amazing natural wonders! Kornati is often referred to as "sailor's paradise" and it's easy to see why. Once you sail into the park you will be able to float between countless small, grassy islands that create a truly unique landscape when contrasted with the still water. Spend your day sailing, swimming, and picnicking before retiring to the island of Ravni Zakan where you can treat yourself to a lovely restaurant dinner after a day of exploring.
Day Four: Katina
From Ravni Sakan, sail north along the coast of the main island of Kornat to reach the picturesque island of Katina. Here you will find a natural gem of the Šibenik archipelago that sits uninhabited apart from Restaurant Mare – one of the oldest restaurants in the Kornati Islands that is overflowing with Mediterranean charm and excellent seafood!
Day Five: Murter
Ease your way back into mainland life with the larger island of Marter. Here you will find a popular destination for travellers' paths to cross with some of Croatia's most beautiful beaches and unique historical sights. Whilst in town, make sure to grab a bottle of Murter's famous locally sourced and produced olive oil!
Day Six: Krka National Park
After enjoying Murter, take in the views of the stunning Dalmatian Coast as you sail south towards the world famous Krka National Park. The forest covered mountains will have you enchanted before you even reach the waterfalls! At Krka you will be able to swim in crystal clear waters, see the famous waterfalls and explore what is left of the historic water mills at Skradinski.
Day Seven: Return to Šibenik
Return to Šibenik to check out and start planning your next adventure! Take advantage of the range of traditional style restaurants and bars to enjoy your last evening in Croatia!
Now that you're all set to plan your Ionian adventure, head to The Big Sail and make it happen!