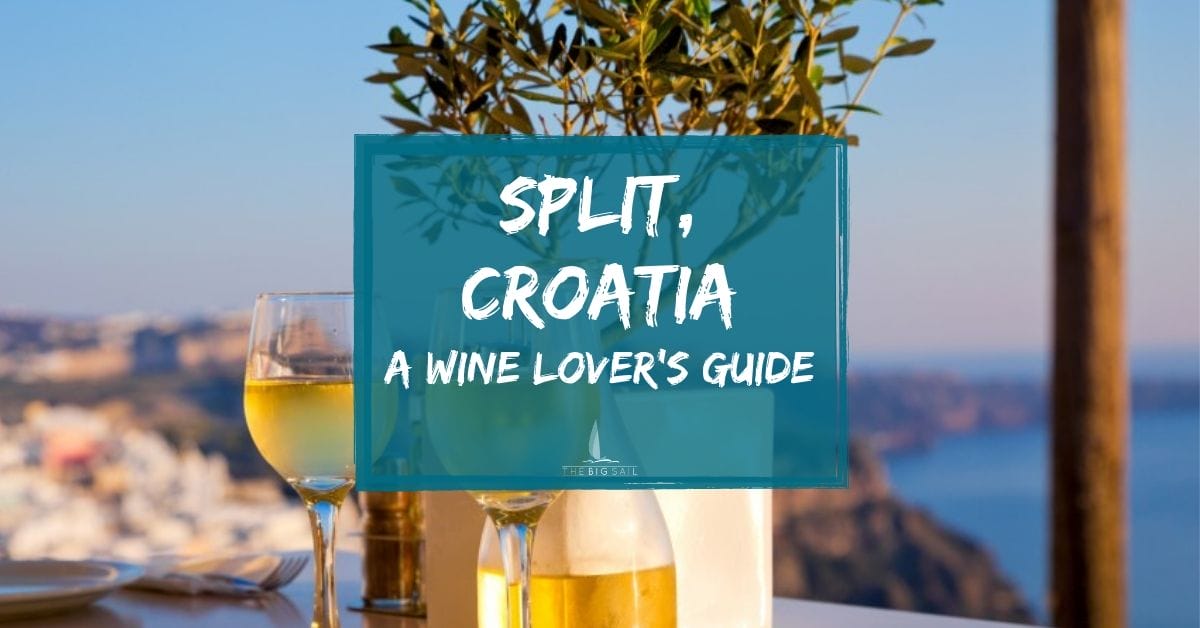 The Croatian wine scene dates all the way back to the Ancient Greek settlers of the Southern Dalmatian islands, however it's safe to say that even 2.5 thousand years later, the city of Split remains one of the most beautiful backdrops to enjoy a glass. After a day of taking in the breathtaking views from Marjan Park, getting lost in the history of the palace walls, and going for a dip in the idyllic shores of the Adriatic Sea – you will find no shortage of establishments in Split to enjoy a well deserved drop of your choice. So save your precious holiday time and hold on to our list of the city's 3 best wine spots…
Monika's Wine Bar
A short walk from Split's marina, this is the perfect designer wine bar to visit if you are exploring Croatia as part of a sailing trip. However, Monika's is not just a bar. You and your travel buddies can book a wine tasting and be taken through over 50 of Croatia's best wines, accompanied by delicious locally sourced food platters and with special guidance by the owner themselves. This experience is a must for any wine lover and you needn't worry if you're running late for your boat's departure as Monika's offers wine to go!
Marvlvs Library Jazz Bar
Once the living room of the father of Croatian Literature, Marcvs Marvlvs, this unique bar sits within the ancient walls surrounding Split's 15th Century Palace. It has been the set of scenes in HBO's world famous drama: Game of Thrones, and is run by eccentric Croatian-Argentinean poet Tin Bojanic. Marvlvs boasts a wide variety of high quality wines poured by the friendly staff that bring this quirky bar to life. It's a perfect spot for groups ready to indulge in the live music or solo travellers eager to spend an afternoon exploring the library section of the bar alongside the vast wine list.
Diocletian's Wine House
If your love for wine is matched only by a love for history then look no further than the Diocletian's Wine House! Situated in the exact spot of the first ever restaurant in Split some 16 centuries ago, the Wine House also sits just metres away from the palace's main square and former home of the Roman Emperor, on the street where he was assassinated. You can take in all of this history from the roman terrace while sampling the wines on offer, of which there are an almost overwhelming number (but don't be afraid as the staff's knowledge of recommendations is without fault!) Whether you are just stopping for a glass, or want to enjoy an authentic Mediterranean dinner, you will leave with a cultural experience and full of amazing wine!