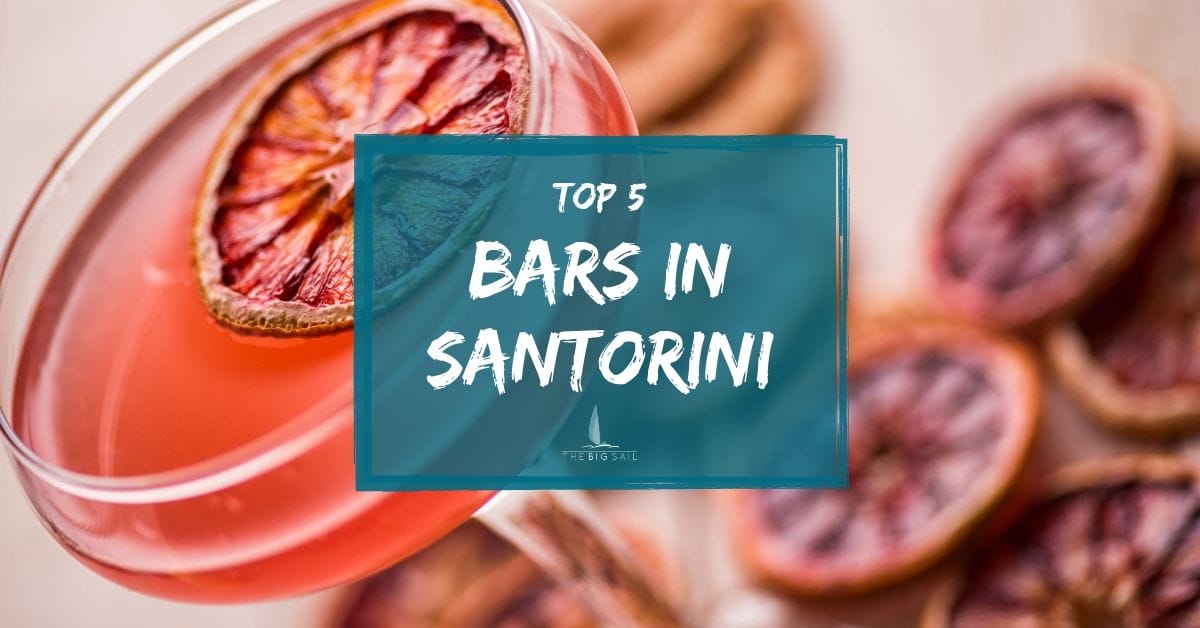 The island of Santorini offers a breathtaking Mediterranean backdrop to enjoy a drink! After a day of swimming, snorkelling, and sailing, take to the shores and see if you can find one of our top 5 drinking spots!
PK Cocktail Bar
This three-levelled open-air drinking spot offers a creative cocktail menu and volcanic views from 8 a.m. until 3 a.m. Situated on Fira's caldera, PK Cocktail Bar allowed you to absorb breathtaking views of stunning views of the ocean and Santorini's dormant volcano. Constantly buzzing with friendly staff, locals and visitors alike, this spot is a perfect place to end your day on the stunning island of Santorini. You just might be tempted to extend your stay!
Kira Thira Jazz Bar
Get in your fill of drinks, music, and history at the Kira Thira Jazz Bar! This spot is the oldest drinking hole in Fira – the owner, Dimitri, has been taking care of this bar for three decades. Despite its age, this spot is one of the most popular night time destinations for live Jazz music.
Fino Cocktail Bar & Restaurant
This secluded spot sits right in the heart of Oia. Don't worry that the indoor space hides you away from the stunning Greek scenery; Fino specialises in crafting spectacular Mediterranean cuisine and mixing amazing cocktails that will take your taste buds on a journey of their own.
Tango Bar
Tucked away in the whitewashed cliff sides of Santorini, relax and sip a delicious cocktail at Tango Bar. This spot is constantly buzzing, so whether you choose to kick off your cocktail experience early afternoon or late at night – you will find a party! Enjoy an unforgettable night at Tango Bar!
Jojo Beach Bar
Sitting on the stunning sandy beach of Perivolos, Jojo's Beach Bar is famous for some of the biggest party events in Santorini. Not for those planning a quiet night out, the atmosphere at Jojo's is set by loud music that gets the party started in no time at all. If you're looking to spend an evening exploring all Santorini has to offer by night, then look no further!